More useful stuff for the Radio dock menu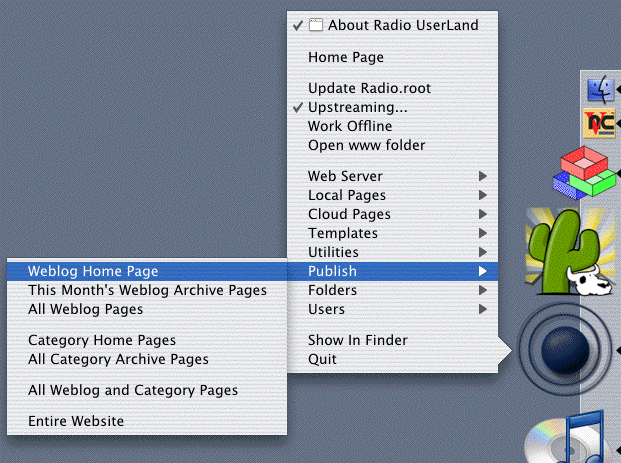 Here's what to do:
Save this Web page to a HTML file (not a Web Archive or similar). More information about this step is here.
Open the Radio app.
Drop the file you saved onto the Radio icon in the Dock.
Say yes to importing it to workspace.myDockMenu.
Command-J (control-J on Windows) to user.callbacks.systemTrayIconRightClick.
Replace the item in the "Value" column with @workspace.myDockMenu. If you haven't edited a table before: move the mouse pointer over the top of the text beginning with "@", you'll see it change to an I-beam, then just click and edit. Press return when you've finished editing. The window should look like this: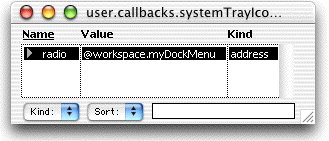 That's all. You should now be able to see an expanded Dock menu as above.
---
This page was last updated on 9/11/02; 7:05:47 PM.